FLYTEgroup is Booking with Success!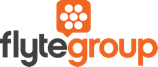 1. Situation: FLYTEgroup is the world's leader when it comes to booking hotels for aircrews, government employees, corporate staff, and VIPs. For more than 35 years they have enabled stress-free travel without worrying about hotel accommodations. Their familiarity with the hotel business and their contacts allow you to get last-minute changes without fees, often at rates lower than retail, and best of all, the hotels pay them, not you.
2. Problem: FLYTEgroup relies heavily on email for delivering reservations and itineraries. Email outages were beginning to impact their ability to rapidly service their customers. Jim Fausel, FLYTEgroup's president, knew he had to find a solution that eliminated the email issues.
3. Solution: Google's G Suite allows FLYTEgroup to continue to provide excellent service without the investment into hardware and personnel that having a dedicated, onsite mail server would entail. G Suite's impressive uptime and other features ensure that FLYTEgroup's operations will continue without issue for the foreseeable future. Due to the complexities of redirecting email flow and the huge amount of email that needed to be moved, Jim enlisted the services of Syllogistic Group to handle this migration.
4. Outcome: Syllogistic Group's experience in large migrations made this effort fairly seamless for FLYTEgroup. The detailed planning of the migration and the uptime of G Suite has helped FLYTEgroup to continue providing rapid service to its customers. "Thank you for such an efficient and thorough communication process during our migration to G Suite email. The process was always communicated clearly and competently, all the while you had the patience to help us understand the steps necessary, as we are not very technically-minded when it comes to email nuances! I would not hesitate to use your services for our future needs, nor would I hesitate to refer you to others that desire excellent service and quality results." – Jim Fausel, President FLYTEgroup